Terms and Conditions
General
You agree to use our web site only for lawful and decent purposes. You agree that you will not bring to or use on our web site any malware or any other programming routine which may damage, download or interfere with any system, data or personal information held on this site.
By agreeing to these Terms and Conditions you agree that you will use this web site with common sense and care.
Intellectual Property Rights
This web site is owned and operated by
Robin Whale
and is copyright ©
Robin Whale
unless stated otherwise. You are permitted to view the content of this web site on screen. You are also permitted to print or download extracts to your hard disk for your own private and domestic use or private study only, unless otherwise expressly stated. You must not use any extracts of this web site for any commercial purpose or on any other web site without the consent of
Robin Whale
.
Accuracy of information
The information in this web site is for general information and is provided free of charge and "as is". Whilst reasonable care has been exercised in the compilation of this web site, no representation or warranty (express or implied) is given as to its accuracy or reliability.
Robin Whale
shall have no liability for any direct, indirect, incidental or consequential damage to person or property resulting from the use of this web site.
Governing law and jurisdiction
This web site will be governed by the laws of England and Wales. Any disputes will be decided only by the Courts of England and Wales.
Disclaimer for other web sites
Robin Whale
may provide links to other web sites for your convenience. Though we try to ensure that the web sites we link to are appropriate for all viewers,
Robin Whale
does not endorse any other web sites nor accept any responsibility for the content of any such web sites. When using one of these links you are deemed to be leaving the
Robin Whale
web site.
These Terms and Conditions apply only to this web site. Users should check the Terms and Conditions of any other web site they visit.
Privacy / Personal information
Robin Whale
is committed to safeguarding your privacy when using this web site and you may browse this web site without the need to disclose any personal data.
Contact us
If you have any questions about this privacy statement, the practices of this web site, data stored with us, your dealings with this web site, if your contact information changes, or if you no longer wish to receive the information which you have requested you should contact
Robin Whale
via the
Contact
page.
If you communicate with
Robin Whale
by email please be aware that your email may be seen by other persons en route. Do not email
Robin Whale
with confidential or sensitive information. We do not accept responsibility for unauthorised access to your information that is outside our control.
Robin Whale
places great importance on the security of all personally identifiable information associated with our visitors and members. Any personal data under our control is well protected.
Robin Whale
will not pass on your email address or any other personal information to any third party or other organisation, group or individual without your written consent. Ever.
Consent
By using this web site it is implied that you accept these Terms and Conditions, including our use of cookies and any amendments or updates to the site.
Robin Whale
reserves the right to change these Terms and Conditions from time to time.
---

This web site uses "cookies" to maintain your viewing options between pages and/ or visits and for functionality. Cookies are pieces of information stored on your system by your web browser on behalf of a web site and returned to the web site on request.
It uses cookies to collect the following information regarding visitors to our web site:
Internet Protocol addresses.
Statistics about which pages are looked at and when.
We use this information to understand patterns of use of our web site which can help our webmaster make improvements to the current and future web sites.
If you prefer not to receive cookies, you may turn them off in your browser, or may set your browser to ask you before accepting a new cookie (see your browser documentation for details).
You may wish to visit
www.allaboutcookies.org
which contains comprehensive information about cookies and how to manually adjust your cookie settings on a wide variety of browsers.
We do not store cookies on our systems and we do not forward them on to any third party.
---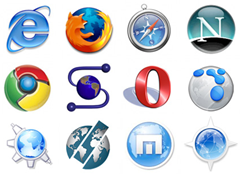 This web site is best viewed using an up to date browser on a computer with at least 1024 x 768 pixels resolution or a mobile device such as an iPad or iPhone.